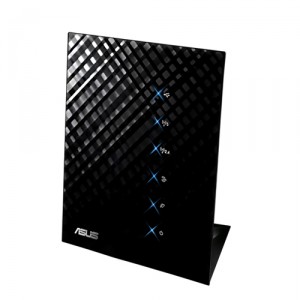 I wanted to revisit this review. Earlier I had basically said in summery that the router was great, but the UI had some shortcomings. I have since come across some amazing firmware. Don't get me wrong I think Asus did a great job, but I was getting a little frustrated. Curiosity got the best of me.
PLEASE, if you have this router or are thinking of buying it, make sure you check out ASUS RT-N56U custom firmware website. I have donated to these guys because I truly feel they over came all of the routers UI shortcomings and turned this thing into a total beast. It still has the same great speed and performance but now has shorter reboot and apply times – Applying settings usually now takes less than 5 seconds and reboots are under a minute. Firmware still takes about 3 minutes to install. It offers VPN access, Guest WiFi zone, the same great built in FTP access and all those little nitpicking features I wanted. Easy drop downs to reserve IP addresses for one! HUGE for me.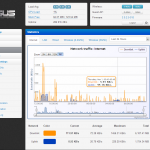 Resource monitoring of CPU and RAM with BEAUTIFUL graphcs for both resource monitoring and network traffic stats.
IPV6 is still a bit of a work in progress and there is no QOS, but there are frequent updates to this custom firmware and the community usually can help if you need any support. Trust me when I say its worth your time to check this out. Feel free to drop any questions in the comments.