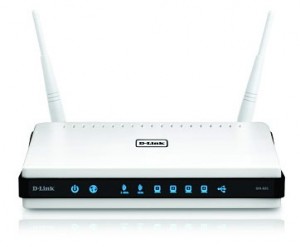 I used this router for about a year and I must say it was good till the end. By that I mean it worked great and by the end it was a pain in the ass. Out of the box the router worked great! As more firmware updates came out the device only improved, until suddenly I realized the device required reboots in order to access the UI. If I had an uptime of over 2 days I could not access the Web UI gateway… No other performance was impacted, just administration. Not sure if an Apache server, P2P or any other high traffic/connection protocols could be to blame for this or not.
On the positive side, when it worked I loved everything about the UI. Simple and detailed I found it easy to do common tasks, maintain stability with QOS and selective port blocking/filtering. This router made it very easy to keep a balanced web experience in a large home with many users and devices.
Wireless performance was not as good as I hoped. Though it has two external antennas, the wireless was almost useless outside of the house or on top floors in the home. Needless to say, being in the basement surrounded by ventilation ducts doesn't help its case, however even inside the home some desktop computers were unable to connect at all with USB wifi adapters when interference was high – even while being the only SSID on channel 4 in the general vicinity. The 5GHz band was nearly useless I found. Weak signal even when one floor directly above the router.
Reboot times ranged from 15 seconds, 45 seconds and 75 seconds for a full reboot. Firmware updates seem few and far in between and can be a bit picky, sometimes requiring a reboot before starting and again after finishing. Overall rating 6/10