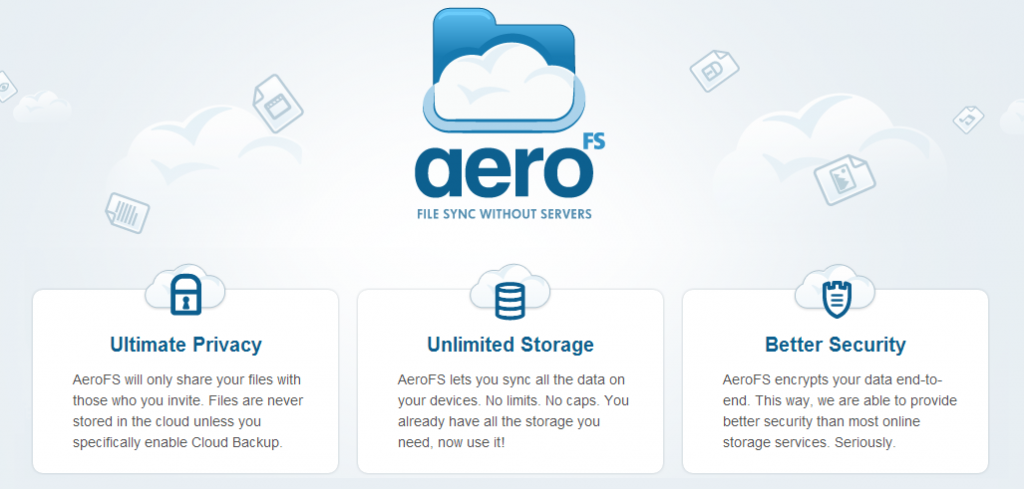 Quite some time ago I was invited to the beta of this Dropbox-like program. I wasn't sure how they found my email and truthfully, wasn't looking for a Dropbox alternative, i would check it out. It seemed more of my duty than anything. The idea seemed the same only there was no storage limit! The catch was that everything was P2P. Unlike where Dropbox or Google Drive keep your files in the cloud, AeroFS allows you to sync unlimited amounts of data using all your own resources. This means no public folder, no restoring old copies of files and no possible way to get the sync files should your computer crash. On the bright side, if you need to sync 150GB of files between two computers, you can!
Personally, I did not. As a result I uninstalled it without even sending out my two invite codes! To my amazement, a few weeks later a friend had asked if I knew of an alternative to Microsofts Live Mesh sync since it has now been replaced with SkyDrive. Their service used to offer the best of both worlds. Unlimited sync with the ability to store 5GB to the cloud. With this service kicking the bucket, and SkyDrive only offering cloud storage with no sync, he needed an alternative and AeroFS jumped immediately to mind.
I asked my friend to comment on his experience with the software. Out of ten: "11" was honest opinion. It handled the file sync very well and isn't even out of beta yet! Installation is as fast and smooth as DropBox or G-Drive and is fairly light weight. Software updates happen seamlessly in the background (for beta updates at least. You are able to share sync folders with other AeroFS users just like Dropbox. Release update may require new download). P2P reduces file sync down time too! History of file activities are kept in a log. At the end of the day its a great tool for backup or sync of any size or volume.
If you're interested in joining the beta, head on over to AeroFS.com
[ AeroFS ]