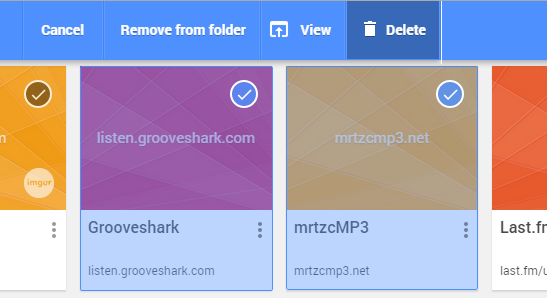 When I started going to college I felt ahead of the curve and on top of the world. It was only until a family with a younger daughter was sitting around listening to music that I realized I wasn't "with it" anymore. The service she was using was Grooveshark – something I had never heard of and although the name was strange I made sure to remember it and pass it on.
It seems more and more we are seeing free music streaming services getting targeted and shut down. mrtzcMP3 was a well known spider that hunted out music files and neatly indexed them for anyone to find. Though this website simply indexed them and did not host any illegal files directly, the creator still battled with many legal issues and eventually closed its doors for good. Today the very popular streaming service Grooveshark has shut down as well. With over half the monthly users as Spotify this is a pretty big hit to the music streaming community.
Through my life I've watched many free services die. Games were painful until Steam came along. Movies and TV was painful until Netflix came along. Music used to be painful but now there are vast numbers of licensed streaming services. Although I'm a big fan of pay-what-you-want style transactions for artists and believe there should be a better way to find and try before you buy in the world of music, we are moving forward and the trend is positive. What I will miss the most was Groovesharks html5 page which worked fantastic on any mobile device. Soundcloud fills a small gape but there are still holes. Hopefully in time these services will get better and this loss pushes progress forward.