December 5, 2013 in Hardware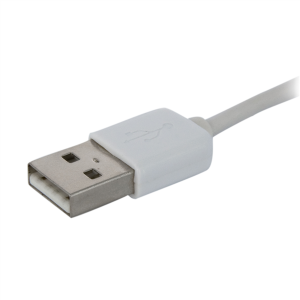 USB has been a staple in the world for everything from convenient mobile storage and mobile phones to permanent printers and external hard drives. Work has begun on a new USB cable standard that will not be compatible with existing connectors but WILL fit both ways. The goal is to improve ease of use and allow for thinner devices. The new connector, using the USB 3.1 spec, is expected to be ready mid 2014 and will be the Type-C standard. There are no images yet but its expected to be the size of a Micro USB plug with the reversible functionality of Apple's Lightning connector.
In their press release, USB 3.0 Promoter Group chairman Brad Saunders said that Type-C will "meet evolving design trends in terms of size and usability" while it should also allow for future scalability in charging and data transfer. Type-C "will enable an entirely new super-thin class of devices from phones to tablets, to 2-in-1s, to laptops to desktops," says Alex Peleg of Intel. "This new industry standards-based thin connector delivering data, power, and video is the only connector one will need across all devices."
I'm all for this change but the main concern is also that the new specification doesn't render countless USB chargers obsolete. This change is a good move not only from a usability standpoint but micro USB has come as far as it can. The USB 3.0 adaptation is pretty ugly and makes the Galaxy Note 3 look like it charges over an old 1990's parallel port.