February 5, 2016 in Kwappy Weviews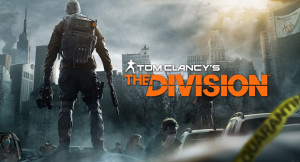 One of the most anticipated games of 2016 held their beta over the weekend and though I was added in late, I was more than eager to try out the game mechanics and check out the fantastic graphics.

The story line itself is pretty straight forward but may hold much more in the full release of the game. As the trailer reveled, there is an outbreak in New York city and players have to command a team to fight back against the anarchy. As far as the game play, many elements feel the same as something like Destiny. There are many unique features and controls that set this game apart and make it a very fun experience.
Game mechanics were pretty good and everything felt very comfortable. The cover system was like a better version of Gears of War and I was able to take cover and maneuver very smoothly. It plays a key element in the game so it's nice to see it very well polished. Though only one story line mission was available it was easy to see there would always be lots going on in the game. Many side missions and objectives will keep players savaging around NYC for a long time. Many buildings can be explored and looted which gave some extra motivation to explore. Read the rest of this entry →